New E-book "Tile" Available now!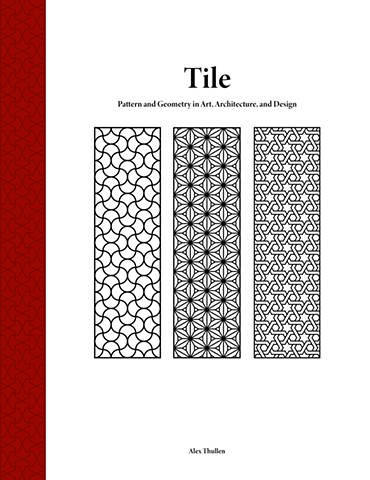 I'm incredibly excited to announce the launch of my new E-book "Tile: Pattern and Geometry in Art, Architecture and Design".
This 300+ page ebook explores in detail the history and origins of Tile, both as a physical decorative object, and of the idea of a tile shape within Geometry. Inspired by my research into and fascination with the use of ceramic tile throughout the world, as well as my 14+ years of experience in making handmade ceramic tile, this book looks at the incredible diversity of tile shapes and how they can be used to create both beautiful and meaningful decorative applications.
Chapters in this book include :
1: Architectural Ceramics
2: Basic Geometry
3: Complex Geometry
4: Symmetry
5: Five
6: 90° Tilings
7: 60° Tilings
8: Patterns of Japan
9: Decorative Geometry in the Islamic World
This E-book comes in 3 parts for ease in downloading and printing. It is available for purchase through my Etsy page:
https://www.etsy.com/shop/AlexThullenCeramics
Additional sample pages and images from the book can be found in the "portfolio" section of the website.